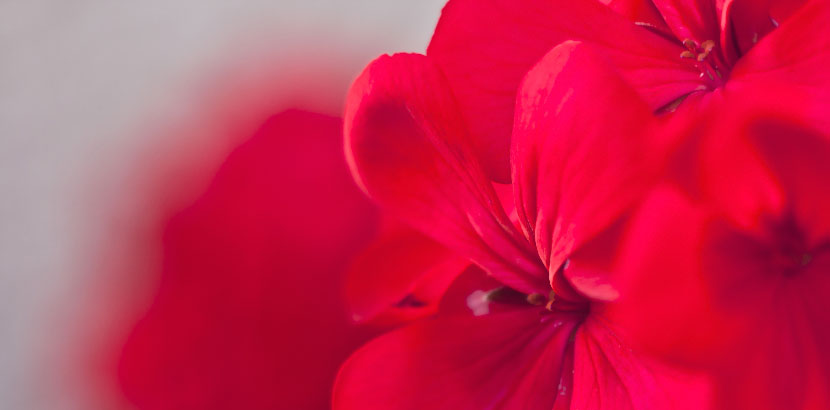 JENKS COMMUNITY EDUCATION
To strengthen our District and community by providing lifelong learning opportunities to educate, enrich and inspire.
Business Hours: Monday-Friday, 7:30am-5:00pm
Jenks Community Education (JCE) shares our District's mission of preparing all learners for productive, responsible citizenship in an ever-changing world. We open the doors of our facilities beyond the school day to provide affordable opportunities to encourage lifelong learning, fitness and personal growth. JCE, a self-funded department, provides annual financial assistance to the District to further enhance student programs and services. Participating in JCE programs is another way to support Jenks Public Schools.
Jenks Community Education Staff
PRIVACY POLICY/TERMS & CONDITIONS
Jenks Community Education is committed to respecting your privacy. External users (this excludes users who are on the Jenks Community Education or Jenks Public Schools network or District computers such as students, faculty and staff) can visit official Jenks Community Education Web sites without revealing any personal information. Should you choose to provide us with any personal information, it will only be used by Jenks Community Education and/or Jenks Public Schools to conduct official school business, and personal information obtained through the Jenks Community Education Web sites will not be disseminated to any unaffiliated third party, except as required by law.
Protecting Children Online
Jenks Public Schools and Jenks Community Education feel that it is extremely important to guard the identity and privacy of children, and we encourage parents to supervise their children's interactions online. We do not intentionally market to or solicit personal information from children under the age of 13. For more information on the Children's Online Privacy Protection Act (COPPA), you can visit the Federal Trade Commission site at www.ftc.gov.

Information Gathering
We use IP addresses (the Internet address of your computer) to help diagnose problems with our servers and to administer our Web site. For example, we employ statistical software to identify that parts of our Web site are most heavily used and which portion of our audience comes from within the District network. But, we do not link IP addresses to anything personally identifiable.
Like many other Web sites, portions of Jenks Community Education Web site may use messages given by Web browsers to Web servers, commonly known as cookies, which can be used to provide you with tailored information from a Web site. A cookie is an element of data that a Web site can send to your browser, which may then be stored on your computer system. This element of data is a piece of text, not a program. The Site can only access the information from a cookie sent by the Web site. We cannot access other cookies sent by other Web sites or the information contained therein. Additionally, we cannot learn your email address or any other information about you through the use of a cookie. The only way Jenks Community Education and/or Jenks Public Schools would learn such information is if you specifically submit that information.


Overall, the use of cookies helps to give you a customized experience at the Web site. Through the use of cookies, Jenks Community Education will know what's working and what's not. That information is then used to keep our Web site fresh and relevant to you the user. Cookies also allow the personalization of any online services the District or its affiliates may provide to you.

You may decline to accept cookies sent by the Web site by selecting an option on your browser to reject cookies. Other sites linked to the Web site may also send cookies; however, the District does not control such activities. If you decline a cookie, you may not be viewing the Web site in a way in which it was designed to optimally be presented.

Security
All official Jenks Community Education and/or Jenks Public Schools webservers have appropriate physical, electronic, and managerial procedures in place to safeguard and secure all information we collect online. Furthermore, we use encryption when collecting or transferring sensitive data such as credit card information.
Third Party Sites

Sites within the Jenks Community Education web may link to external sites outside of the Jenks Community Education domain as a convenience to you. If you use these links, you will leave the Jenks Community Education Web site. Jenks Community Education and/or Jenks Public Schools are not responsible for the privacy practices or the content of such Web sites, and does not make any representations about them.

Equal Opportunity/Affirmative Action
Jenks Community Education and Jenks Public Schools in compliance with all applicable Federal and State laws and regulations does not discriminate on the basis of race, color, national origin, sex, age, religion, disability, political affiliation, or status as a veteran in any of its policies, practices, or procedures.

FERPA
Jenks Community Education and Jenks Public Schools comply with all aspects of Public-Law 93-380, the Family Educational Rights and Privacy Act.
Effective Dates and Changes
This Privacy Policy is effective as of January 5, 2017. Jenks Community Education and/or Jenks Public Schools reserves the right to modify the terms of this policy at any time and in its sole discretion, by posting a change notice to this page. Your continued use of the Web site following our posting of a change notice will constitute binding acceptance of those changes and this Privacy Policy.
Nondiscrimination Notice
Jenks Public Schools prohibits discrimination in its educational programs and activities, admission programs of students, recruitment, selection and/or employment on the basis of race, color, religion, gender, sex, age, national origin, veteran status or disability. The District provides equal access to designated youth groups, including the Boy Scouts of America. Jenks Public Schools complies with federal and state regulations for implementing Title IX of the Education Amendment of 1972, Title VI, The Age Discrimination Act, Section 504, and Title II of the Americans with Disabilities Act (ADA).

The District has adopted grievance procedures for filing, processing, and resolving alleged discrimination complaints concerning discrimination based upon race, color, religion, gender, sex, age, national origin, veteran status, or disability. Any person who believes he or she has been discriminated against based upon one (1) of these protected categories is encouraged to file a discrimination complaint. The Compliance Coordinator responsible for Section 504 complaints is the office of Director of Student Programs, Education Service Center, 918-299-4415, ext. 2400.

The Compliance Coordinator responsible for Title IX, Drug Free Workplace, Age Discrimination Act, Title VI, ADA, or discrimination complaints is the Chief Human Resources Officer, Education Service Center, 918-299-4415, ext. 2305.

Revised by the Board of Education June 2004 Revised May 2012 Revised August 2014 Revised June 2015

Payment of Registration
Payment for registration of all Jenks Community Education courses and programs must be received in full before the course/program start date and time. Programs scheduled on a recurring monthly basis such as but not limited to karate, pom/cheer, or aquatics fitness must be paid on or before the first day of the registered/participating month.

Out-Of-District Enrollees
Participants residing outside the Jenks Public School district boundaries are welcome to enroll in most Jenks Community Education programs/courses.

Refund Policy
Requests for refunds of registration fee must be received prior to the first day of the course/program start date unless otherwise noted. Refunds will be issued if a course is cancelled except for those quoted on a per month basis. If one session of a course is cancelled and no make-up session or extra course time is offered, a prorated refund will be issued. Please contact the Jenks Community Education office at (918) 298-0340 to request a refund.

Returned Payment Fee
Your use of a personal check authorized us, if it is returned unpaid, to represent your check electronically and collect a $25.00 service fee. If your returned check does not pay through your checking account, we will collect an additional $25.00 fee plus check amount. A returned ACH draft or credit card payment will incur a $25.00 service fee plus the payment amount.

Event Cancellation
Jenks Community Education reserves the right to cancel any course due to low registration or events beyond Jenks Community Education's control. Anytime Jenks Public Schools are closed for inclement weather, Jenks Community Education classes will be cancelled. Listen to the media for cancellation announcements. In the unlikely event of cancellation for other reasons outside of Jenks Community Education's control, registrants will be notified and offered a make-up session.

Senior Citizen Discount
Senior Citizens age 62 and older are entitled to a senior discount of 10% off class fees. ALL senior citizens are responsible for the full fees for any class supplies.

Liability Statement
Some of our courses are taught by people who are practicing financial planners, sales persons of investment products or services, or are actively involved in a business or profession that is related to the subject they teach. We endorse their ability as instructors, but make no comment as to their professional skills or abilities, or the value of any product or service they sell. By enrolling yourself or your child in a class where you will be an active participant, you indicate you or your child has no physical conditions which would make your participation hazardous to your or your child's health. Additionally, you understand that the Jenks Public Schools will be held harmless for the liability to any loss, injury, or damage to person or property which may arise by engaging in these programs.